When it comes to the functionality of any diagnostic tool, it is where the rubber meets the road.
And do you want to know honest opinion of Autel MaxiSYS MS908CV Heavy Duty Scan Tool?
Well, MS 908 CV excel beyond expectation.
Here are the features and functionality that set this diagnostic tool apart.
1. DOC/DPF instant replacement reset
This truck scan tool demonstrates a high level of accuracy in establishing and resetting of DOC/DPF. As a result, you can confidently read and clear DOC/DPF data using MS 908 CV.
Autel Scan Tool MS908CV doesn't stop to amaze as it allows you to perform DPF regeneration, configuration, as well as maintenance monitoring.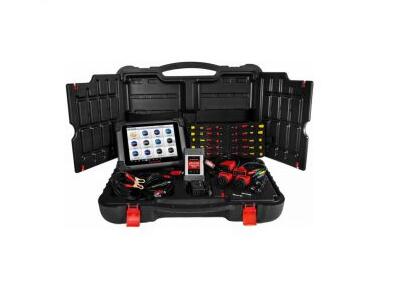 2. Fuel pressure adaptation accurate reset
If there is any problem with your fuel system then this scan tool device will definitely help you to diagnose as well as reset it.
On the other hand, you can be able to reset injector CEOM as well as do O2 sensor calibration on your vehicle.
It further allows you to do injection quantity adjustments, De-Aeration of DSI system, calibration of MAF sensor and parameter setting.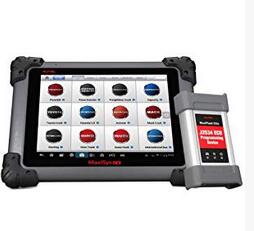 3. After treatment maintenance
You will be amazed by the number of after treatment services Autel MaxiSYS MS 908 CV Heavy Duty Scan Tool provides.
The services include filtration installation, matter sensor regeneration, SCR system health check and cold soak override.
Other functions that you can accurately undertake with MS 908 CV Heavy Duty Scan Tool include calibration of rack sensor and calibration of injector trim.
4. Wireless VCI
If you are looking for a device that can connect wirelessly to your car then MS 908 CV Heavy Duty Scan Tool will exactly do that.
In fact, you can be able to take a reading and clear codes in up to 230-meter working range.
5. Record and playback data
It is equipped with the ability to record and playing back data. It implies that you are able to access the data even when you are not near your truck.
These features and functionality make Autel MaxiSYS MS 908 CV Heavy Duty Scan Tool to stand out of the crowded market.
http://obd2trade.com/2018/06/25/ms908-cv-features-and-functionality/