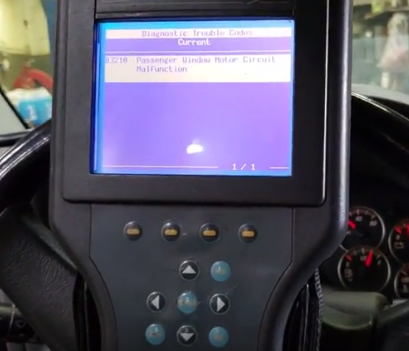 I was looking for an example like Testing GM HVAC with GM Tech2. I have an 08 CTS that has the intermittent ticking mode door actuator. After an accidental battery drain, the passenger side stopped blowing cold air although for the past few months I noticed at times it lagged behind the driver side, temp wise. The driver side had always been fine until after the battery drain. It normally starts out fine with vent temps as low as 37 deg but has begun to fade mainly when the car is started up after cabin temps are already high where it hovers around 70 deg. I plugged in the Tech 2 which I'm still fairly new to and checked the blend doors cautiously as I didn't want to create more trouble by initiating a test that I did not fully understand.
There were no stored codes and the mode door and recirculation door appeared to have functioned normally as the values and air sound in the vents changed when they were commanded. The blend door motors however, both stayed fixed at 51 counts which I believe corresponds to the lowest temp setting of 60 deg they were set at. When I increased the console temp it also increased on the Tech 2 display but the counts did not change and the vent temps seemed to maintain the same bias with the passenger side blowing hot. The counts did not change when the temps were raised for each actuator using the Auto Scan Tool Tech 2 either.
I did not perform the "On/Off" button test that you did here because I was not sure what it would do at the time, but intend to give that a try. I have also read that there is a calibration procedure that can be performed that I need to investigate further. I believe my situation is a combination of both calibration and actuator deterioration being brought to the surface by the recent battery drain.
I appreciate the post: Testing GM HVAC with Tech2
, this is good information that is hard to come by in such a straightforward presentation.?
I recommend that you buy gm tech2 on OBD2 website. They are cheap, logistics is fast, and after-sales service is also very good. I have been using it for a year and there is no problem with the quality of the product.